Bristol Fence Repair
Broken or storm-damaged fence?
At Grant Pearcy Fencing we specialize in all types of fence repairs, we will always provide you with a hassle-free service that is great value for money. If you have a broken or missing fence panel or post then we are here to help. We will arrange a convenient time to pop out to your home and see the extent of the damage.
Where possible we will always try to repair your fence, but if the panel is damaged beyond repair then we will find the closest possible match so your new panel matches with the rest of your garden fencing.
We are able to supply a wide range of replacement panels so we are certain that we will be able to help. If you would like to discuss your fencing requirements with us then please do not hesitate to get in touch with us today. We offer affordable fencing repairs in Bristol and throughout the surrounding areas.
Call us today to book your FREE quote:  Tel: 07988 733 972
Professional Advice
I always give an honest professional opinion and offer a range of options that will be suitable for your specific fence repair, i give you time to decide what solution you want to for, in your own time. You will have plenty of information so you can choose what suits you and your garden best.
Competitive Pricing
I always try my utmost to offer repairs at the best possible price and if it will be cost effective for you. Wherever possible I will use the existing fencing and reuse what I can to help keep the budget low.
High Standard of Work
With over 15 years experience in building and repairing fences, i am able to offer a superior finished fence, products used are all high quality and we don't cut corners on installing and fixing the fence. Meaning you will get a beautifully fitted fence that will last for years.
Fence Repair Guarantee
All of our work is of the highest standard and we only use quality products that will last, I give a full 8-year guarantee on all work carried out, so you can be certain your new fence will last for years to come.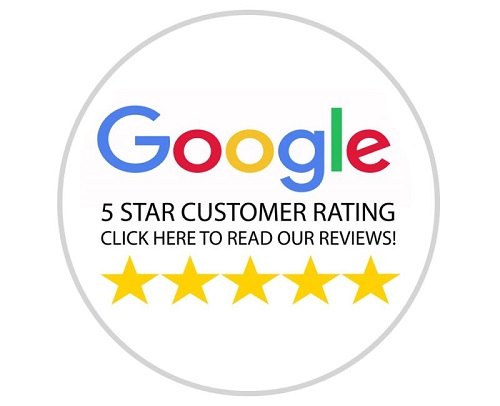 Some Recent Fence Repairs

Fence Panel Repair Slats
Here we can see a good example of a panel that has severely damaged slats, you can see where they have dropped and are putting additional stress on the posts and supporting panels.
Fence Panel Repair Batten
Sometimes we can repair the actual panel if the slats are in reusable condition and the surrounding batten is sound. If we remove the batten and slot the slats back into place and then secure fully.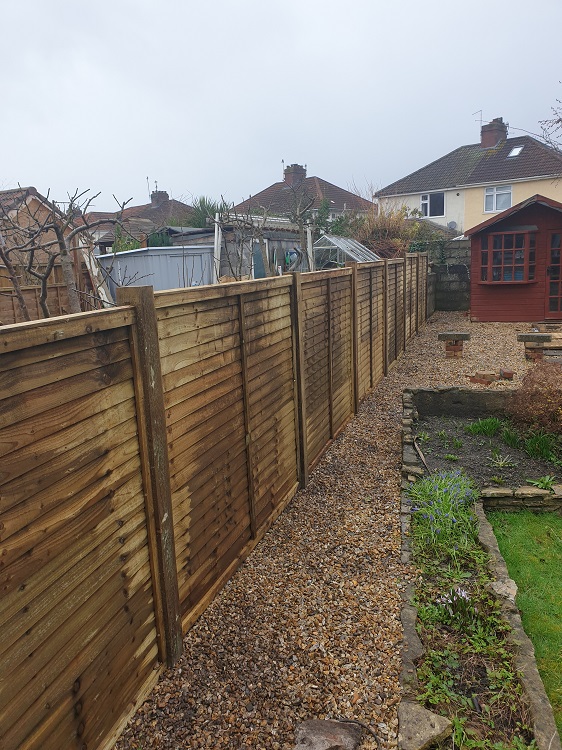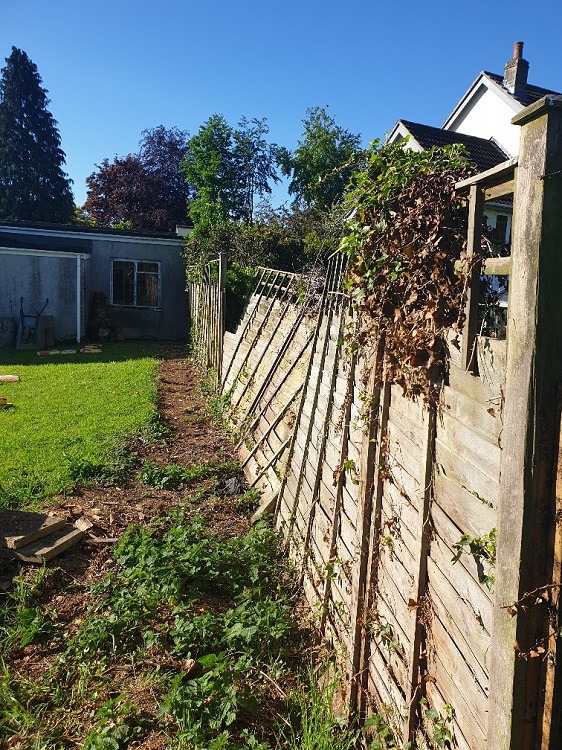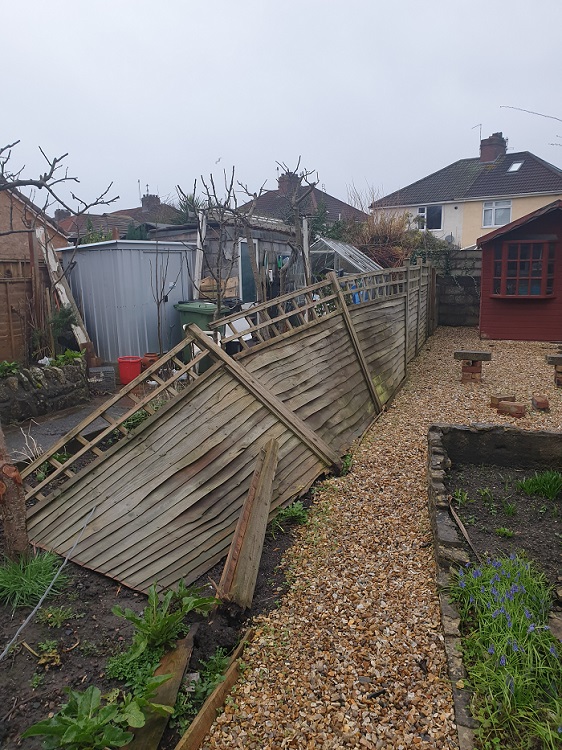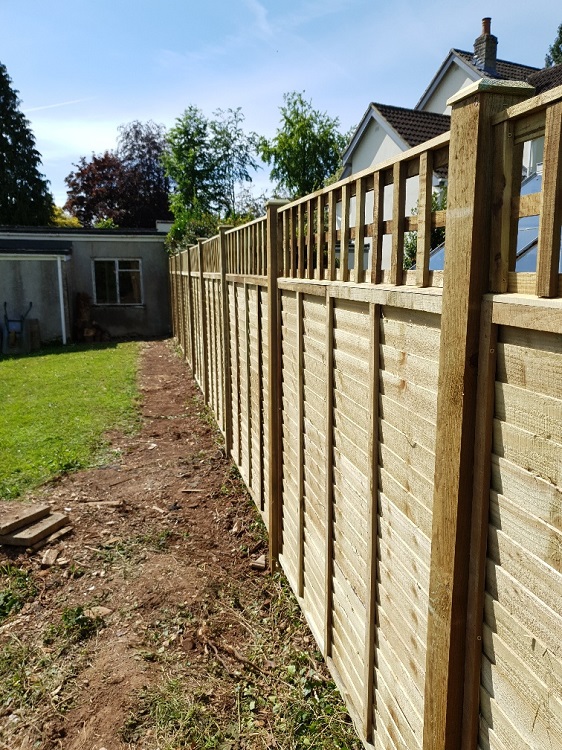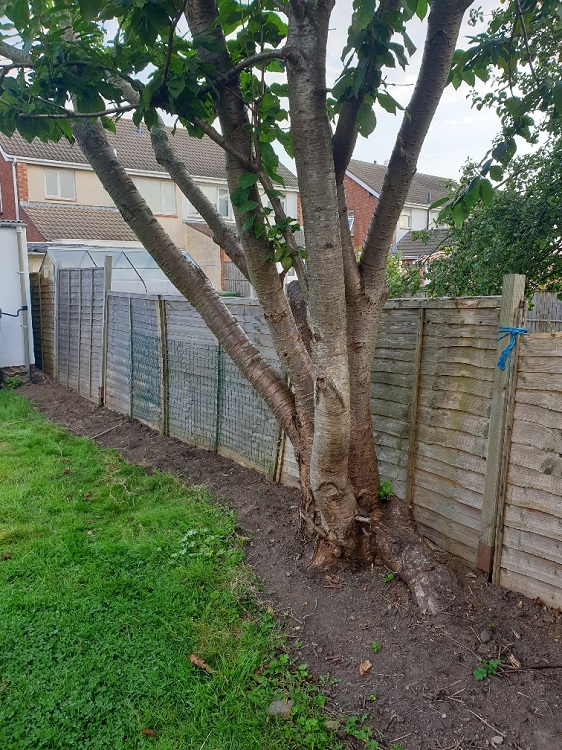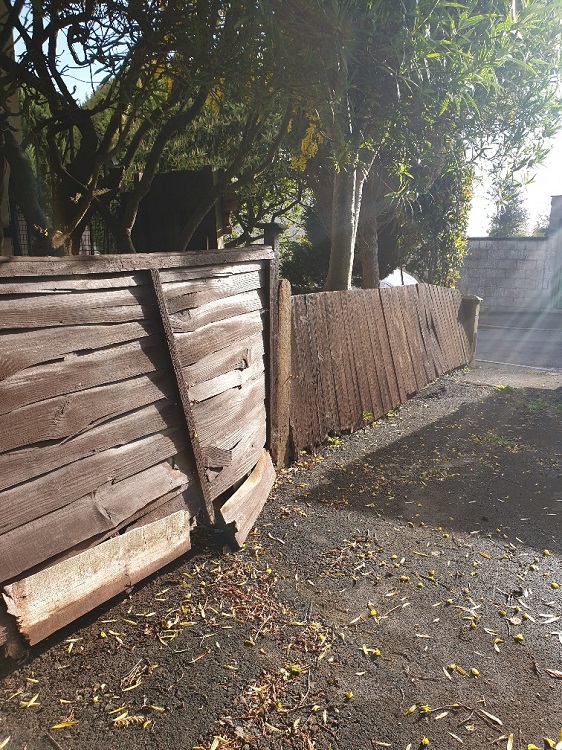 Fence Post Repair
Above we can see an example of damaged posts, you can see by the way whole sections of the fencing will 'flop', this is because they support posts are damaged. This does need action asap as the longer it is left additional posts may become damaged as they have to support additional weight, especially if it is windy.
Fence Repair Spike
Sometimes the post is salvageable but the spike or surrounding area may need to be removed and a new foundation set.
We always try to reuse what is in good condition to keep costs down whilst making sure any repair will last for many years.
Excellent work at a reasonable price, and Grant fitted us in quickly after our fence blew down in the wind. All done with a smile too: really nice people to have come to do work at your home. Would fully recommend and would use again, great service.