Fencing Installation Bristol
Looking for a new garden fence?
At Grants Fencing we specialize in all types of fence installations, we will always provide you with a hassle-free service that is great value for money. If you have an area that requires fencing we are here to help. Call today to arrange a convenient time to pop out to your home and see the area for the new fence or gate.
We are able to supply a wide range of panels so we are certain that we will be able to provide a fencing solution that you will love. If you would like to discuss your fencing requirements with us then please do not hesitate to get in touch with us today. We offer affordable fencing builds in Bristol and throughout the surrounding areas.
Call us today to book your FREE quote:  Tel: 07988 733 972
Professional Advice
I will always give an honest opinion based on my years of experience, there is a range of options that will be suitable for your specific area.
You will receive detailed advice when i arrive for your initial appointment. I can show pictures of previously completed work and with a large array of styles of fencing and trellis to give a good selection.
You will have plenty of time to decide what solution you want, in your own time. I will leave you with plenty of detailed information so you can think about and choose what suits you and your garden best.
Competitive Pricing
As we are a small independent company that works directly with suppliers in order to get only the best quality fencing materials. We have lower overheads so we can pass these savings on to you.
High Standard of Work
I have over 15 years experience in contracting for building and repairing fences, due to this i am able to offer a superior finished fence. All products used are of the high quality and we never cut corners when installing and fixing your fence. This means you will get a beautifully fitted fence that will last for years.
Fence Repair Guarantee
All of our work is of the highest standard and we only use quality products that will last, I give a full 8-year guarantee on all work carried out, so you can be certain your new fence will last for years to come.
Call us today to book your FREE quote:  Tel: 07988 733 972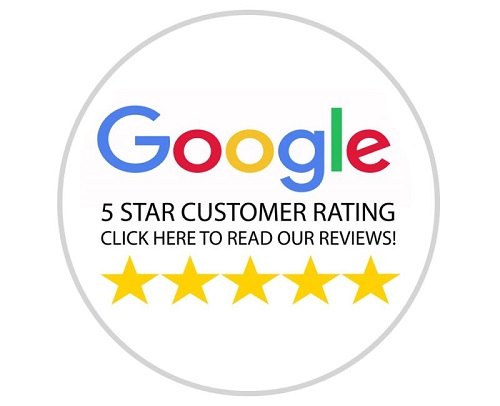 Some Recent Fence Installations
We have installed 100's of new fencing throughout the area, please see our gallery for more examples of our work.
Fence Panels
Here we can see we used a contemporary style slated Venetian fence panel, which gives a nice modern feel to the outside space, it is also good for allowing maximum sunlight into the garden.
There are many types of panels available, with vertical or horizontal slats, various finished from feathered edge to solid. Each type gives a different finish to your garden and should complement the overall design.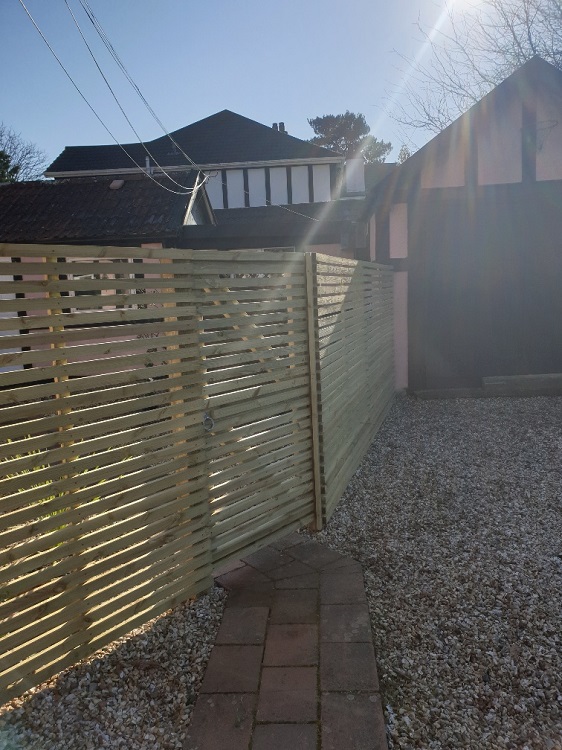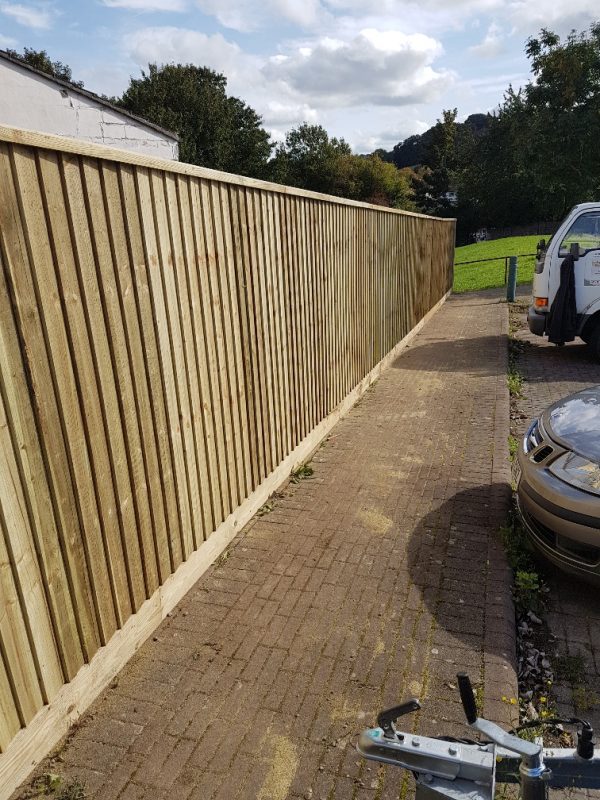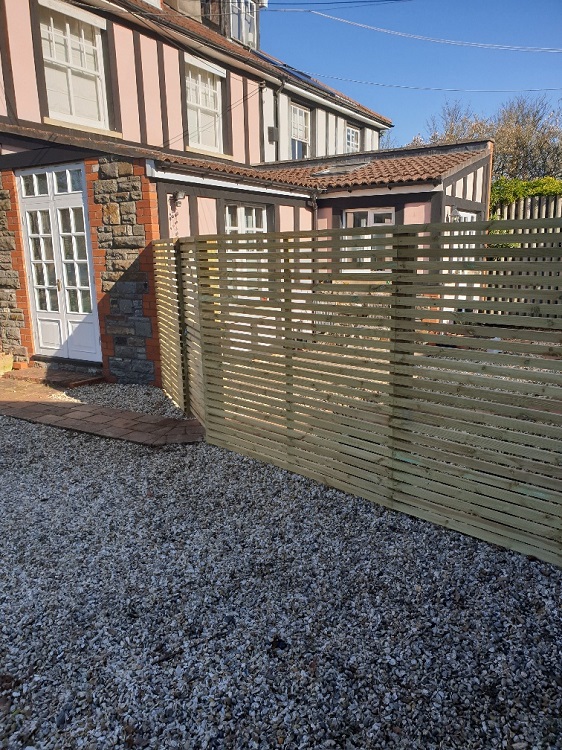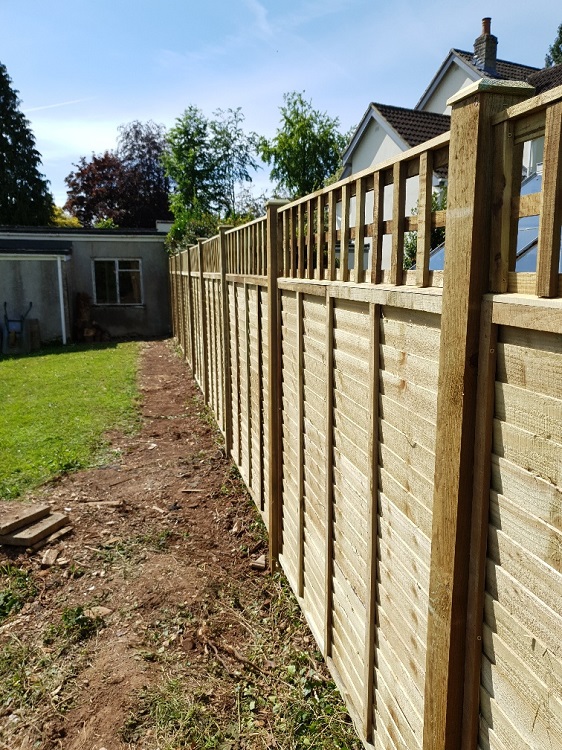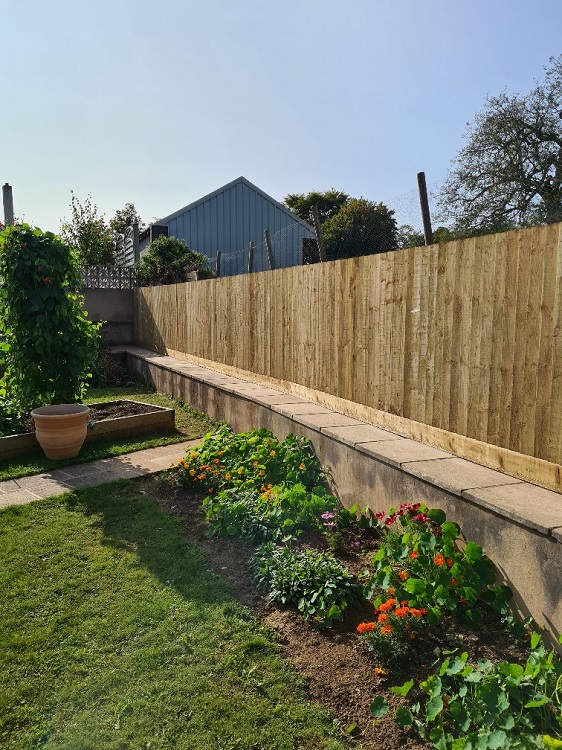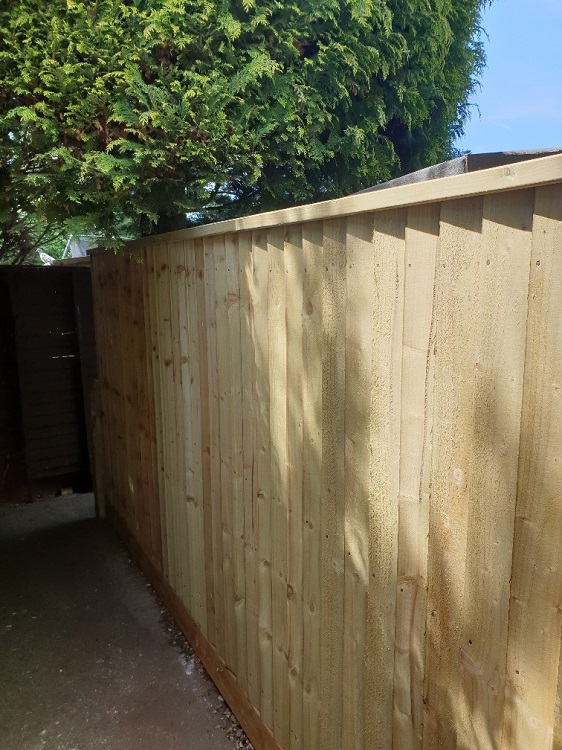 Garden Fence Installation Cost
The cost of the install will vary greatly depending on many factors, how large a space it is to be fenced, if there is existing to be removed or if there is a lot of foliage and waste to be removed from the area.
Fence Posts
The other cost determining factor is the materials chosen, after deciding on the style of the panels, we can then use a range of different posts, from wooden to concrete posts. Again this depends on the type of ground, how strong the finished fencing should be etc.
For an instal cost wee would really need to come and discuss all of these factors with you and then we can give a custom quote specific for your needs.
Excellent work at a reasonable price, and Grant fitted us in quickly after our fence blew down in the wind. All done with a smile too: really nice people to have come to do work at your home. Would fully recommend and would use again, great service.