Grant Pearcy Fencing is Rated 5 Stars on Google!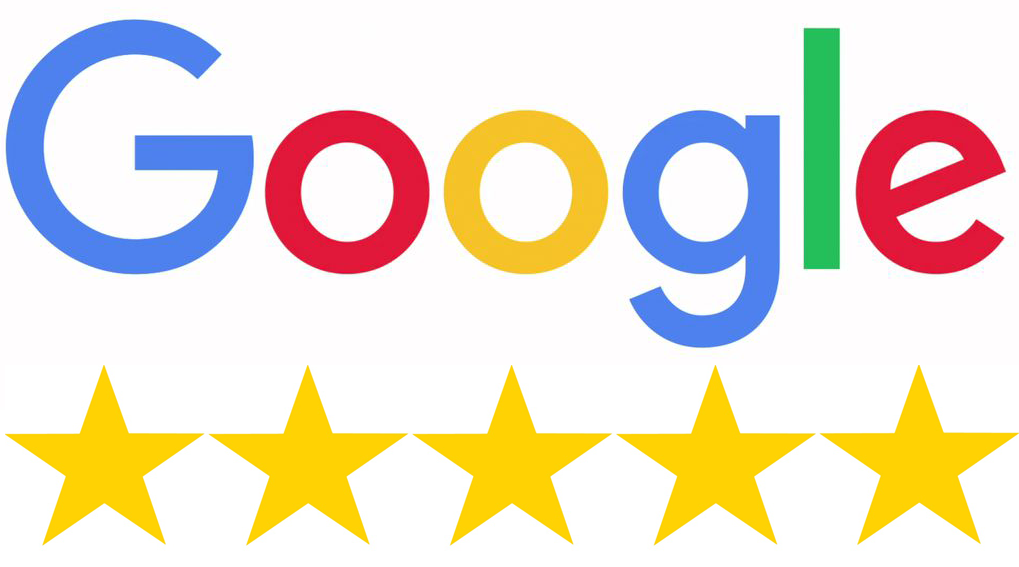 Grant installed a new picket fence around our front patio area. We are very pleased with the finished result. Grant answered all my question by phone and email quickly. The job was completed to a very high standard and they worked very hard. They left the area clean and tidy and were always polite and considerate. I would highly recommend them.
- Alun Taylor
★★★★★
---
Top marks to Grant and Joe. They have done a brilliant job, despite adverse weather initially! Very professional, quick and tidy. Would highly recommend them.
- Fran Nowell
I Can highly recommend Grant. His work is excellent quality and his standards are very high. Plus hes a really nice guy to deal with.
- Nick Watson
Grant and his colleague constructed a great feather board fence from scratch. They are hardworking and persevered thought the Beast from the East (snow). The fence has already withstood high winds as we live on a big hill and we are very impressed. Grant is very amenable and happy to make changes where necessary. Grant and his team were also very friendly. We would not hesitate to recommend Grant Pearcy fencing.
- Anna
★★★★★
---
We are very pleased with our new high quality fences, part featherboard and part picket completed a few weeks ago. Grant is very friendly and helpful to deal with. Grant and Joe are very hard working and did an excellent job. Importantly, emails and telephone calls were always answered promptly. I would certainly recommend them.
- Simon Fuller
★★★★★
---
Excellent work at a reasonable price, and Grant fitted us in quickly after our fence blew down in the wind. All done with a smile too: really nice people to have come to do work at your home. Would fully recommend and would use again, great service.
- James Green
★★★★★
---
Thanks to Grant and Joe for a great feather board fence. I would never use anybody else for my future fencing needs. I can't praise them enough and would highly recommend to others.
- Robert May
★★★★★
---
I would strongly recommend Grant's Fencing! Grant was hugely helpful in talking through all options for my fence and was incredibly patient when I was indecisive! I chose feather-edge fencing along the front of my house and some trellis to the side. It looks extremely smart, very robust and I am now a very proud and satisfied fence owner!
- Jennifer Narayan
★★★★★
---
Good price, good quality materials used. Very happy with end product. 150 feet garden complete in two days.
- Thomas Pitchford
★★★★★
---
Both myself and my neighbour are really pleased with the finished work. Tidied up and took all mess away. Lovely polite individuals to work with. Thanks again
- Bernadette Yea
★★★★★
---
Top quality, very professional and friendly service. I would highly recommend Grant and the team.
- Ashley Barnes
★★★★★
---
Grant and Joe fitted fencing around the entire perimeter of our property. They fitted a concrete post fence, a feather edge fence, a side gate and double driveway gates. Its all finished to a high standard and Grant offered his advice and were accommodating to changes we made. He was always punctual and we were always kept informed of everything they were doing and we were made aware of any decisions we needed to make.. they even worked in the pouring rain. 100% would recommend! We will be calling on Grant to fit some iron railings to the front of property at a later date. Thank you!
- Josie. B
★★★★★
---
Grant and his colleague have just finished installing some very heavy gates. They were very professional with great care and attention to detail. We are very impressed with the work. We will definitely use Grant again and would wholeheartedly recommend to others. Thanks!
- Andrew Mallick
★★★★★
---
Very happy and would recommend.
Pleasant and friendly chap. Careful arround the garden which was nice. And a great job done of the fencing.
Will use again if we need any more done.
Many thanks
- Garry Hendy
★★★★★
---
Grant and Joe erected a 7'' fence gate across the alley at the rear of our property. Grant came to measure up and gave me a free quotation and the relevant details very promptly and left it for me to instruct him - no hard sell at all. Grant came back to me very quickly when I had questions (I had lots of neighbours to placate!) and then completed the work in good time and to an excellent standard. Excellent quality work, and very friendly service. I would recommend him to you unreservedly.
- Alex Jones
★★★★★
---
These guys are very meticulous and hard working, taking great pride in their workmanship. Top materials used at sensible prices. Great communication throughout. Definitely recommend their services to anyone and coming from myself, who is also very fastidious; means alot.
- Alan Green
★★★★★
---
Great service arrived on time and carried out a really professional job. Would use again!
- Brian Orledge
★★★★★
---
Grant and Joe did an excellent job putting up a feather board fence. They were very prompt and the work was completed on time and to a very high standard. Would not hesitate in using them again or recommending them!
- Lee Wilton
★★★★★
---
Grant was able to provide some good advice on the fencing before we committed to having any work carried out. Grant completed the work as requested and we are very pleased with the completed work. I would have no hesitation in asking Grant to provide other fencing work required in the future.
- Steven Winwood
★★★★★
---
Highly recommended, thank you Grant and Joe for your great communication, excellent time keeping, fantastic workmanship, fair prices, 2 hardworking skilled guys, couldn't be more pleased with our fencing, thanks again.
- Zoe O'Hara
★★★★★
---
Reasonably priced and very hard workers. Our new fence is of noticeably superior quality to an existing section we had replaced by another company last year, I wish we had used them for that too! Has made such a difference to our garden and the gents were exceptionally polite on top of it all. Would thoroughly recommend.
- Victoria Hinde-Taylor
★★★★★
---
Grant and Joe replaced over 25 meters of rotten feather-board fencing for us and made an excellent job. They were thoroughly professional, reliable and friendly to deal with. I would certainly use them again and would recommend them for all your fencing work.
- Geoff C
★★★★★
---
Absolutely love the fencing — it has transformed the look of our garden and we couldn't be happier with it. Grant and his team were a pleasure to work with — friendly and always turned up on time, and were also happy to give us a hand in taking down our old shed, which was a great help. I would definitely recommend.
- Samantha Cliffe
★★★★★
---
I would highly recommend Grant and Joe to anyone, they did a brilliant job erecting 7 fence panels in concrete gravel boards with concrete posts. They got the job done quickly and effectively and we are super pleased with the result.
- Samantha Wallis
★★★★★
---
Excellent service would use again.
- Thomas Williams
★★★★★
---
Thanks Grant & Joe, great job.
- Richard Stoate
★★★★★
---
Fabulous fencing, reliable honest company,showed integrity when my mother overpaid them.I would definitely use them again.
- Jacqueline Mccormack
★★★★★
---
Excellent
- Jonathan Burns
★★★★★